Els passats 6, 7 i 8 de juliol va tenir lloc el congrés Expanding Ocean Frontiers (EOF2022), en el marc de l'International Symposium on Marine Sciences (ISMS 2022) organitzat per la Universidad de Las Palmas de Gran Canaria.
A la trobada s'hi van mostrar els resultats de l'article Barcelona Coastal Monitoring with the "Patí a Vela", a Traditional Sailboat Turned into an Oceanographic Platform, un treball fet a partir de les dades setmanals de temperatura en profunditat que recull del Patí Científic.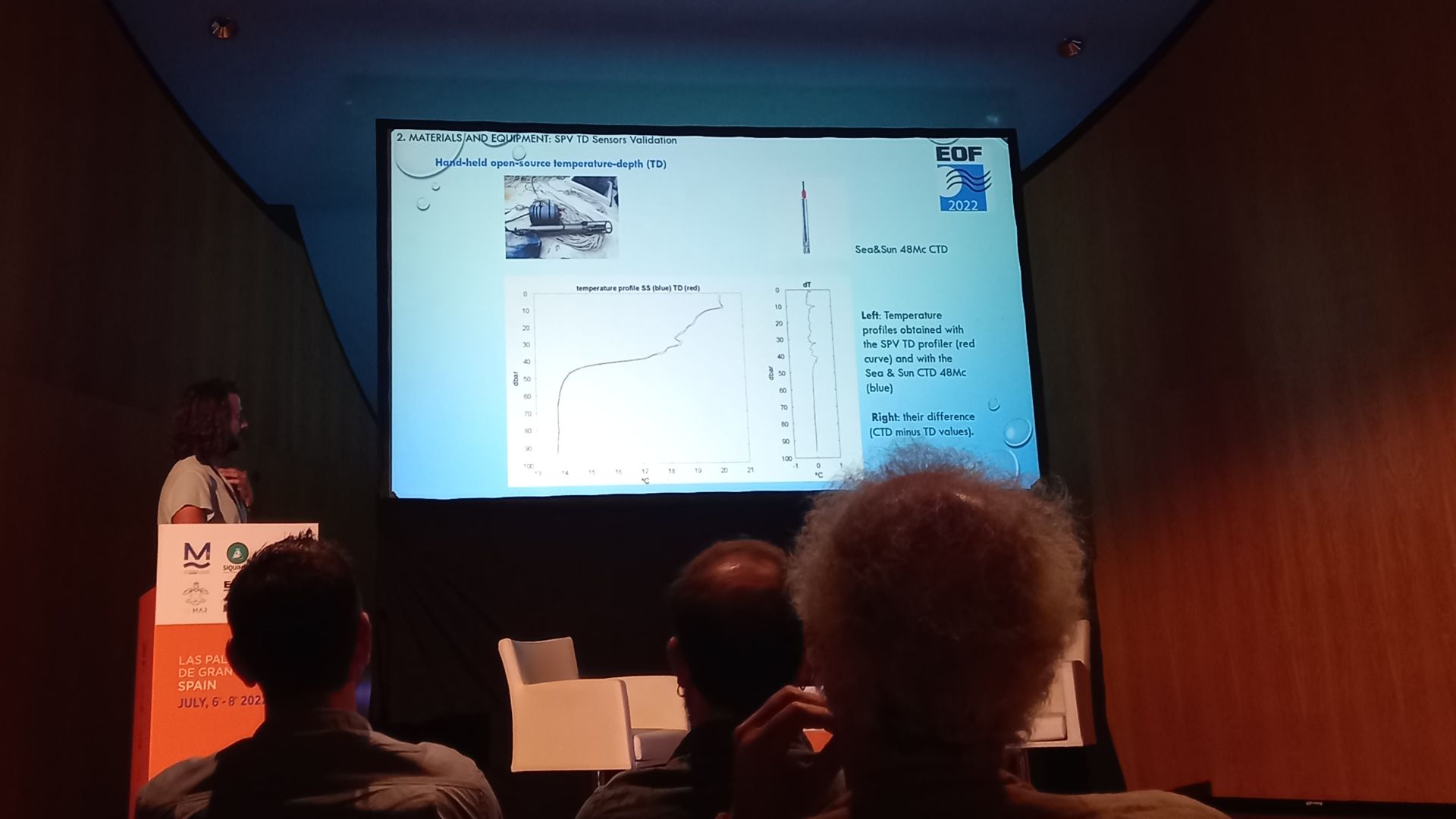 L'Elisabet Verger va presentar el seu treball final de grau titulat Estudi de la variabilitat de les aigües costaneres de Barcelona des d'una embarcació sostenible i durant episodis de pluja intensa: el Patí Científic on treballa amb les dades de temperatura i salinitat en superfície, recollides en diverses campanyes fetes amb el Patí Científic.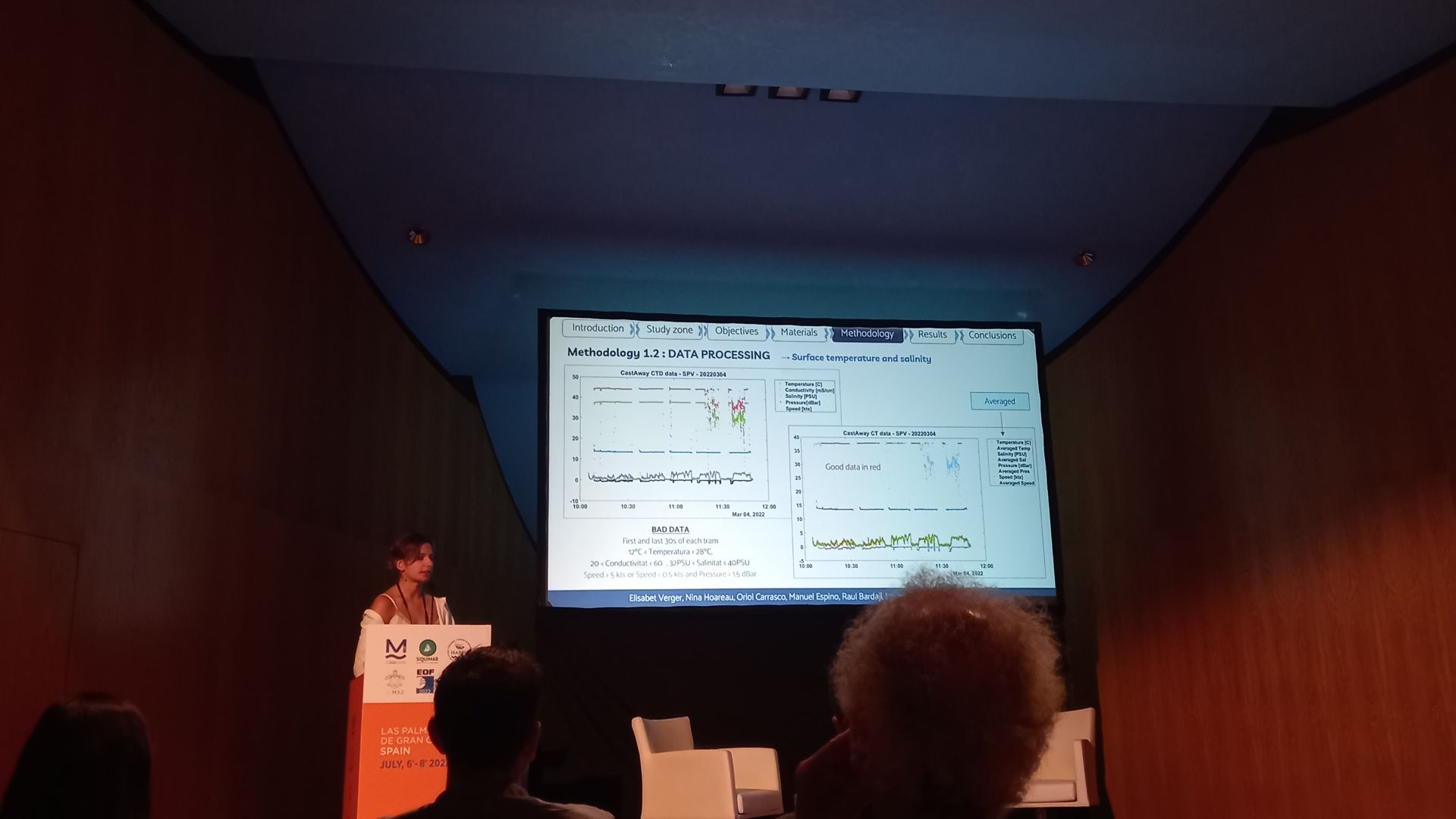 A més, es va exposar un pòster del projecte AULAMAR. Es va presentar el primer taller de microplàstics, fet durant els mesos d'abril i maig entre la Facultat de Nàutica de Barcelona (FNB-UPC) i la cooperativa IMPULSEM, a més dels nous tallers de fabricació d'instrumentació oceanogràfica, que es faran a partir del setembre d'aquest any.